Books
We asked Fr. Hugh to provide a description of how he got started writing history: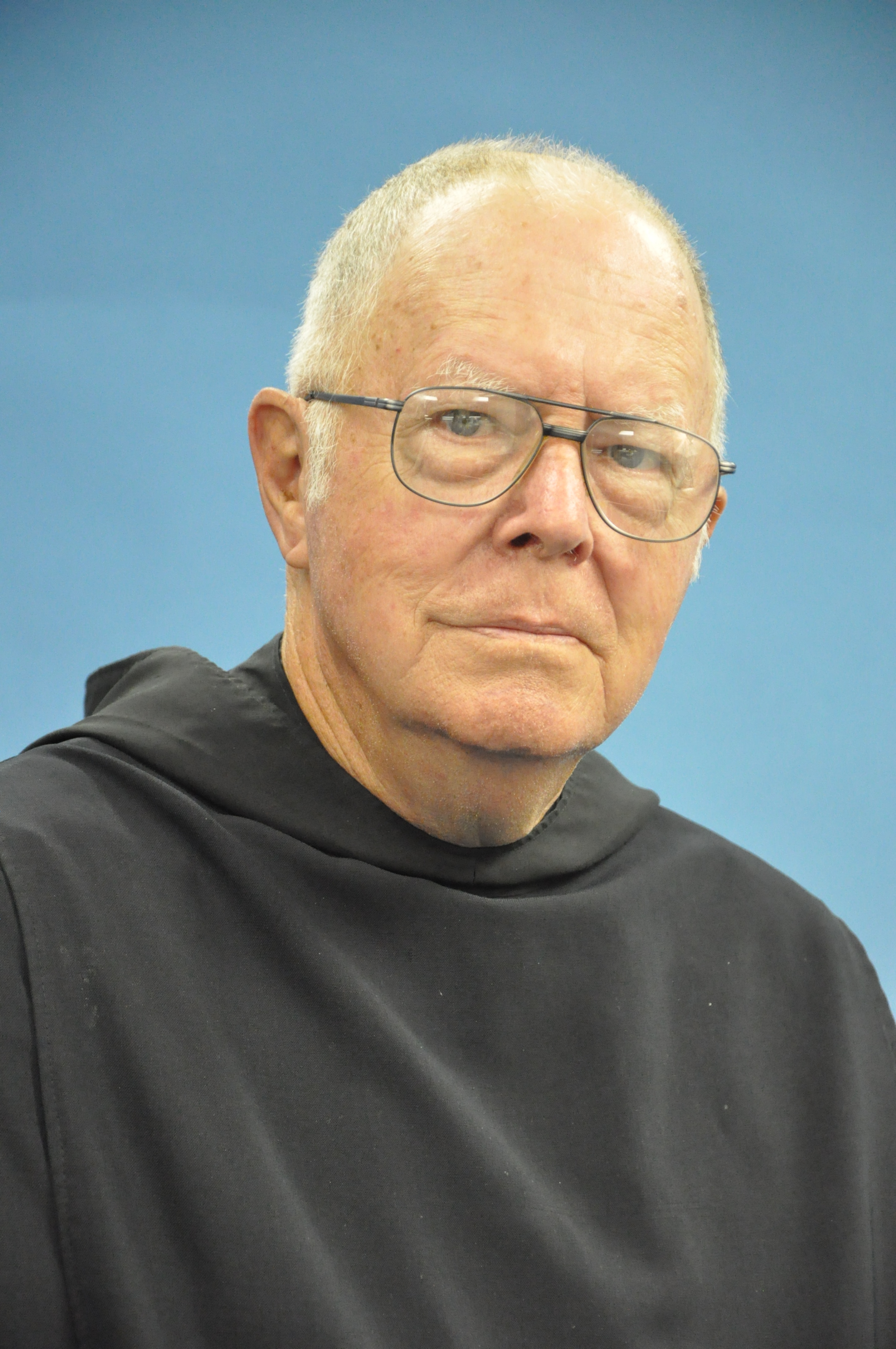 As long as I remember I have been interested in history: things historical, historical places, reading history, etc. From grade school on I enjoyed history classes, unlike many people! When in the seminary studying philosophy, I often wished that I was in a history class rather than a philosophy classroom. After ordination I was sent to the University of Arkansas to do work in music, with emphasis on the organ. Then Abbot Michael Lensing talked with me, wondering if I would mind switching to doing a Master's Degree in History at St. Louis University. Needless to say I had no objections to this and enrolled there. I received my degree in Modern European History with a minor in American History. After this I taught history (and other subjects) at Subiaco Academy, never dreaming that I would actually have to do some writing of history.
My interest in history began to localize considerably in that I became very interested in all aspects of local history, both secular and religious. Several years before the centennial of the abbey in 1978, Abbot Raphael DeSalvo created a centennial committee. I happened to be one of the monks on this committee.
At one meeting I arrived rather late and was informed that I was to write the centennial history of the abbey. That was the first I had heard of this and was appalled. But I was encouraged by the other members (none of whom, probably, wanted to do the job). Fortunately for me, monks before me who were proficient in German had translated most of the sources in our archives and those that had been collected from the Abbey of Einsiedeln, etc. In the late 1940s and the early 1950s several monks had even begun to write the history of the Benedictine Monks in Arkansas. Fr. Michael Lensing had actually written several prospective chapters and then was elected Abbot. So I did not have to start from scratch.
I spent a year working on this project, which was very interesting. I presented my efforts to English teachers and was rather taken aback by all their corrections and suggestions, which, of course, were needed. Working with the Rose Publishing Company of Little Rock was also interesting. This company does only books about Arkansas topics and they were also helpful and critical.
In the past year I have worked on a study of Fr. Wolfgang Schlumpf and his role in the founding of Subiaco Abbey. This is based largely on his letters and his memoirs that Abbot Jerome Kodell found at the Abbey of Einsiedeln a few years ago and which I translated (painfully) from the German script, hand-written manuscript.
Currently I am playing with a study of Fr. Gall D'Aujourd'hui, the so-called "second founder" of Subiaco Abbey. What will come of these last two things, no one knows, but they have provided a great deal of pleasure and inspiration in working with these sources.

Outside of this, I continue to study local history, visit local sites, cemeteries, trails, old roads and house-sites. I have always tried to interest Academy students in this type of "useless" activity and have been heartened by the fact that some of our alumni tell me that they remember this and are doing the same thing in their areas. That is very satisfying.